Discussion Starter
•
#1
•
Something is fishy about the settings in my league!
Two posts on VRF has the RUSHING points as 10yards=1point
Post #104
HERE
SCREEN SHOT below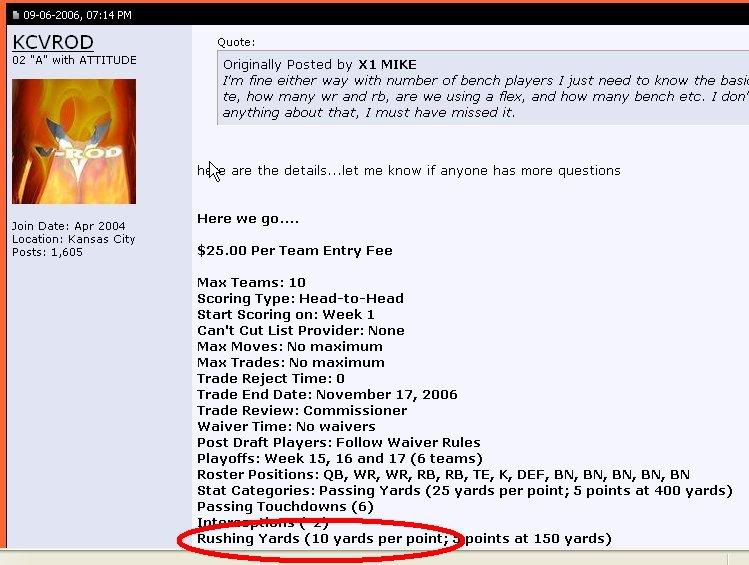 And Post #1
HERE
SCREEN SHOT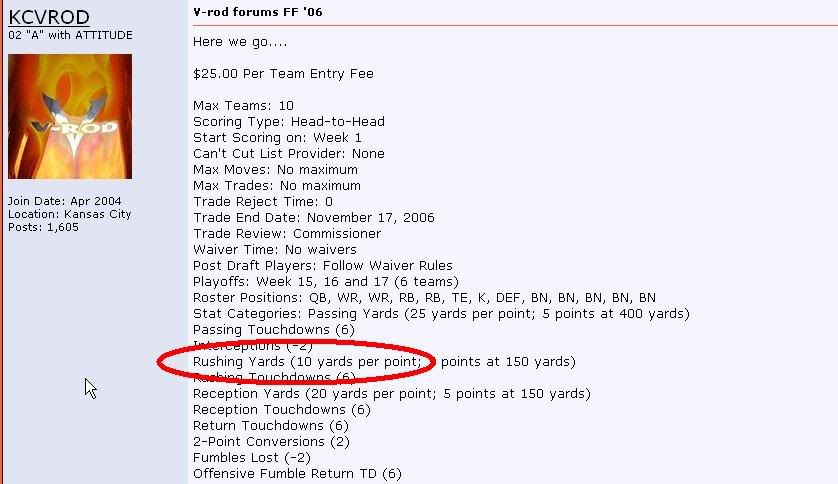 But on the league page the settings have been changed to 20yards=1point
SCREEN SHOT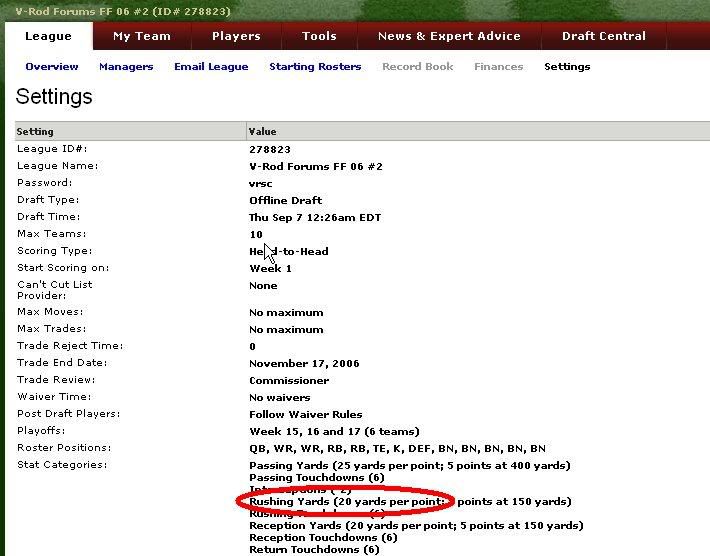 The Rushing points 10 yards=1point made me put a HUGE preimum on getting a stronger team of runners.
I would have drafted WRs higher if I had known they earned the same as RBs but going by the way I read here and believe was on the yahoo page a while back I'm most certain of this.
So the league scoring needs to be set back to 10yards=1point
Thank You I rest my case.