Discussion Starter
·
#1
·
There's a bit of a rivalry between v-rod riders and m109r riders...the bikes are so close in performance that you could flip a coin if you had to choose the winner in a drag race.
I met Rich (m109r) a year ago at the dragstrip...we lined 'em up and he got the win light by less than .002 seconds. we got to talking and next thing you know he comes out for drinks to buys my stock pipes to get to modding. :rofl: lol that's what it's all about :thumb:
we decided it was time to go out and get the two top dog power cruisers on the market together for a ride. we headed out Fayetteville on 74 to 123 to 14 and then to Push Mountain.
Our first stop to get some more layers on, it was chilly most the day. The temps actually dropped in the low 50's by about 9pm and i was not prepared, lol.
Beauty meet Beast (but which is which?)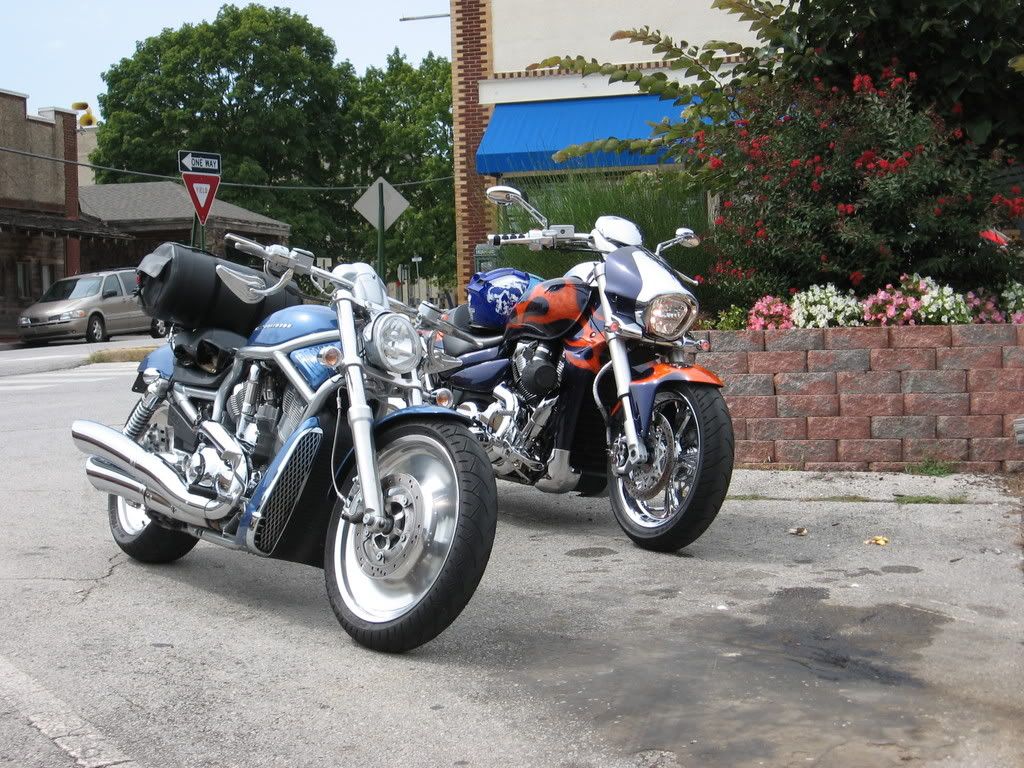 AR HW-341, Push Mountain Road. This was an amazing ride...these pictures turned out nice.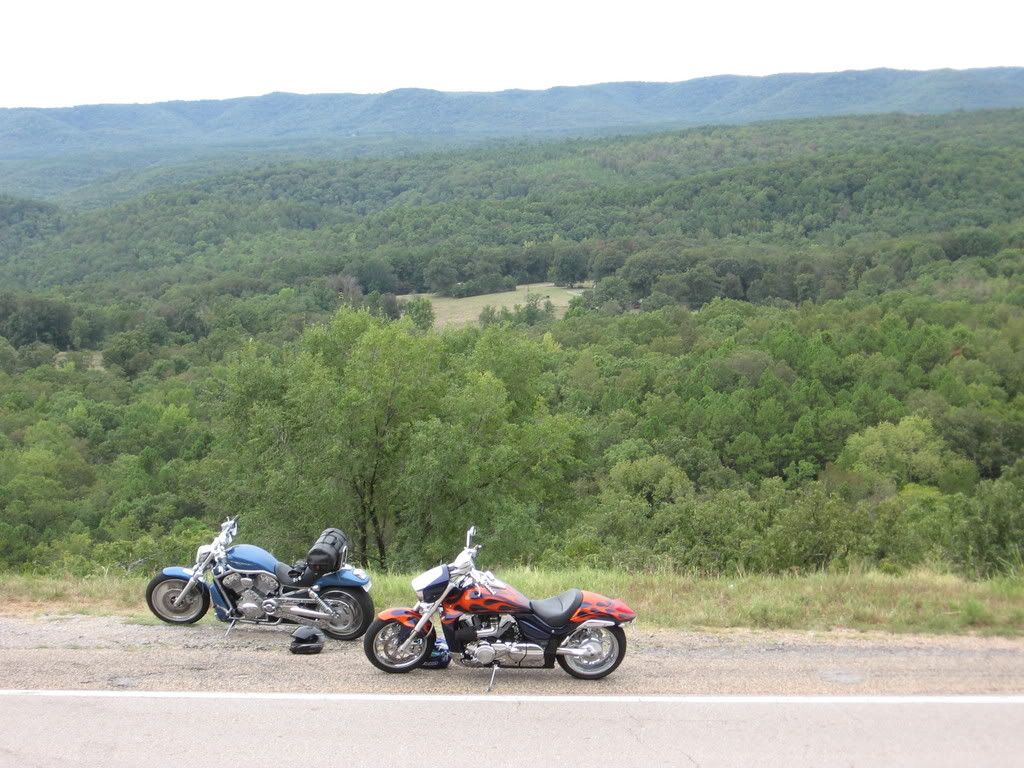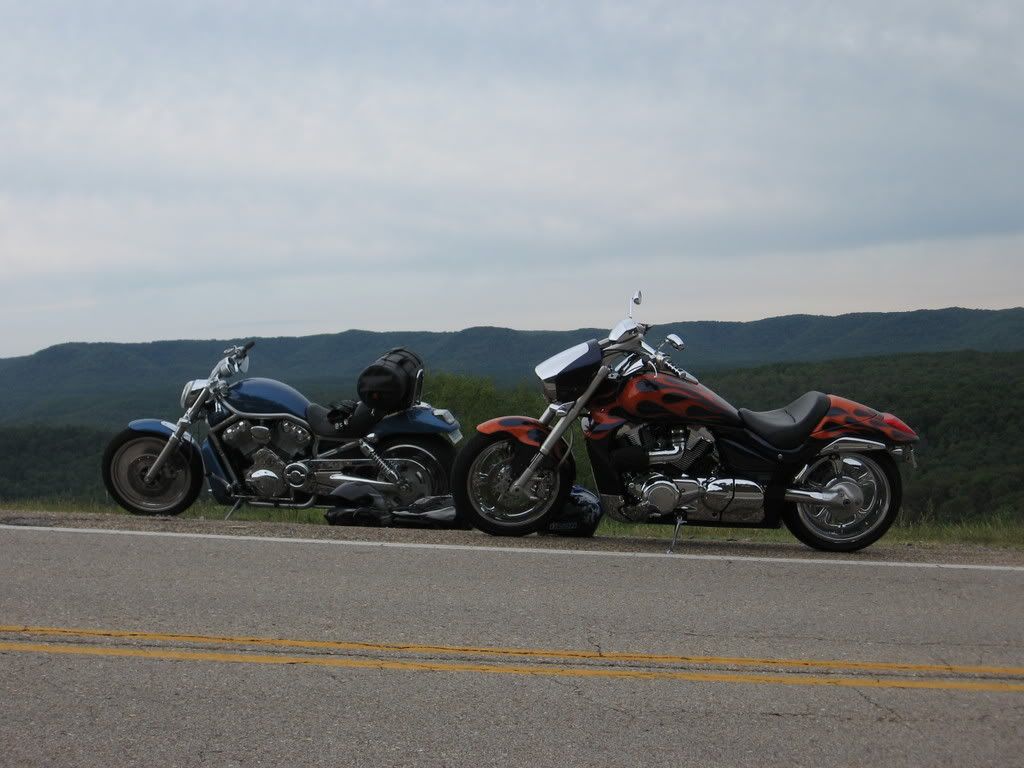 605 total miles from my garage and back...looking foward to doing it again soon...