Discussion Starter
·
#1
·
So I recieved my TAB's in the mail today. They are the baffled slash cut's for the A model.
I installed them, and the bottom can touches the swing arm when resting. Now when I am sitting on it, the shock compress and they dont touch, but I am afraid of hitting bumps and denting the tips and scratching up my swing arm.
Does anyone else have this issue, if so what did you do? They sound awesome, I like the look, but I dont like the rubbing.
I also dont like the bit of fiberglass I have to trim back.
Contact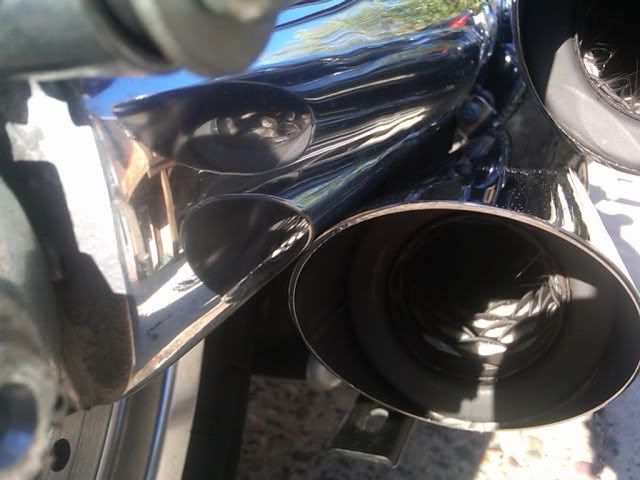 glass showing