Discussion Starter
·
#1
·
Folks:
My friend Yee in Singapore has a custom bike shop, Sunburst. He'll work on just about anything, but his rep is that of a great HD wrench. Most of the bikes in his shop were BT HDs. He's an old school mechanic. Since parts are so expensive to get shipped to Singapore, he makes do with stuff like heater ducting, propane gas line valves liberated from food hawker stalls, etc. Singapore's laws discourage owning bikes more than ten years old, so its all Evos and Twinkies over there. Keeping a bike or car older than 10 years requires way too much money.
He is especially proud of a Muscle he worked on, so I'm going to post some pics of it here. If folks are interested, I can post more pics of his shop and some the BT's he working on. Let me know.
The man himself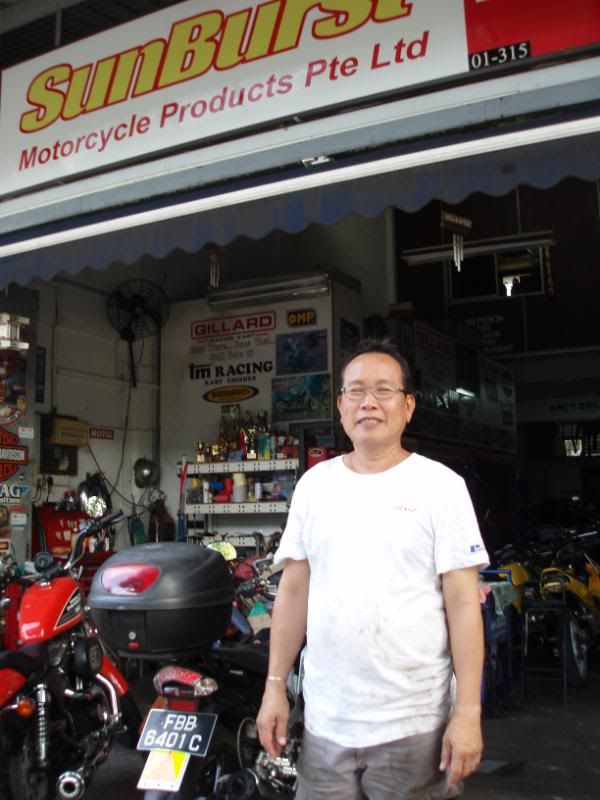 The Muscle
swingarm endcap he machined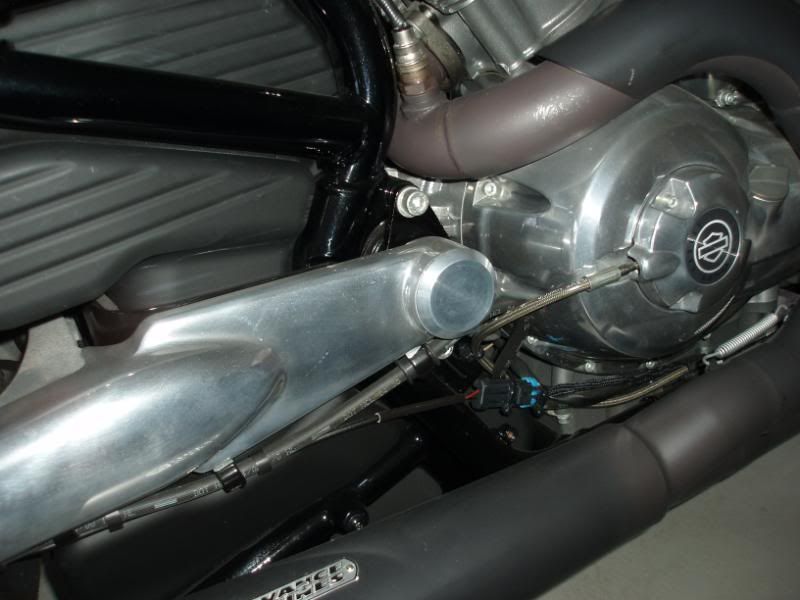 cut down fender, comes to a point below the licence plate. And yes, "licence" is spelled properly for Singapore
Yee is especially proud of his work fairing the gauge cluster into the faux tank. The reason for this particular pose is that some (former) customers have passed of his work as their own in the past. BTW, in order to support this mod he had to lose the stacks and replace them with KN pods.
Yee said he had to measure and plan carefully not only to get the angle for the right look, but also the exact height to just barely clear the handlebar at full lock.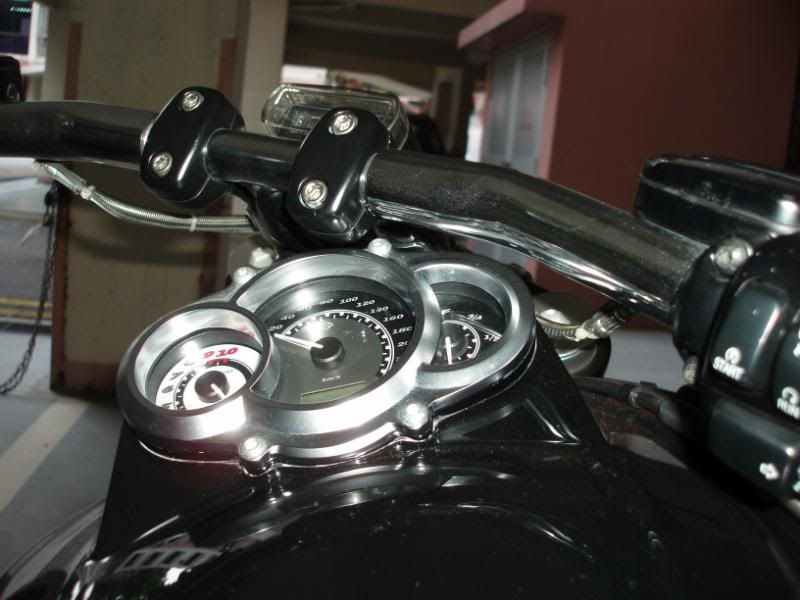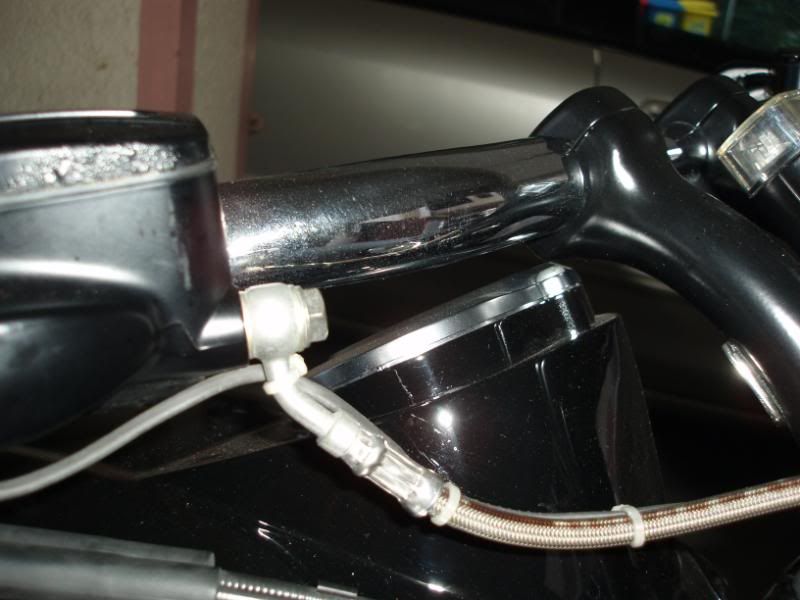 He also anodized black the triple trees. He regrets not also anodizing the headlight bracket, but I told him in my opinion the contrast worked out better. Whaddaya folks think?
The new style ERP box (toll roads, congestion pricing) fits perfectly where the gauge cluster used to be.