* Update* Parts for sale! (Grips and pegs and such) **Updated prices!**
H-D Billet Wide Band Large Foot Pegs.
H-D Billet Wide Band Grips.
SOLD
1 set of Kuryakn Transformer grips with zombie inserts, Stilleto encaps, and a throttle boss. Grips were $89, Stilettos were $39, throttle boss was $18. Brand new condition.
Pending...
was $75 now $60 + shipping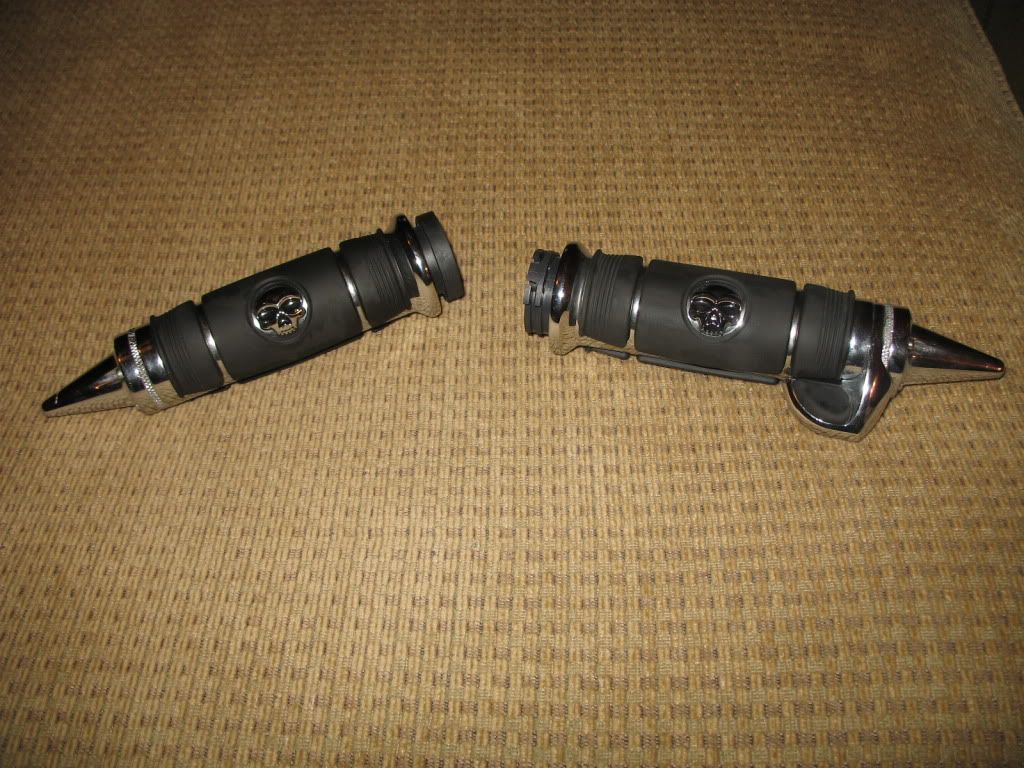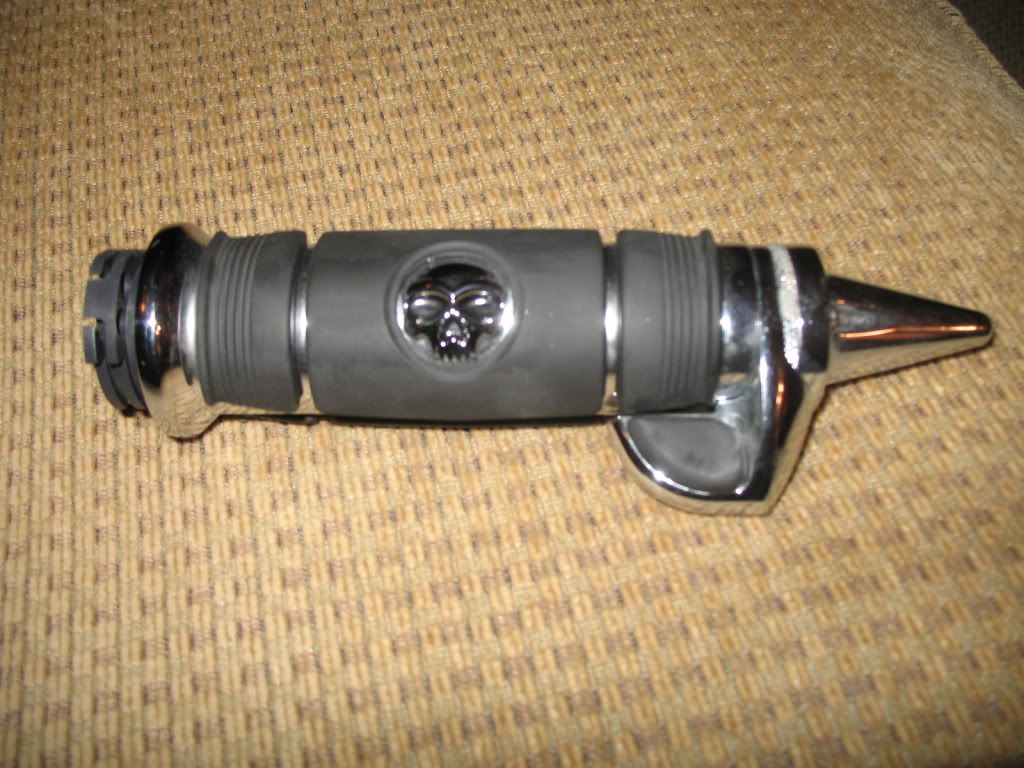 Used ISO pegs. The are scraped on the bottom. $50 new.
was $20 now $10 + shipping
SOLD
Stock Chrome Mirrors. Great condition. Only the mirrors, no bolts.
SOLD
More to come.....