Discussion Starter
•
#1
•
I've had two and four stoke singles and parallel twins, medium and big Vs, a plethora of fours, but never actually owned a triple before.
Took the plunge this week - 675 Daytona.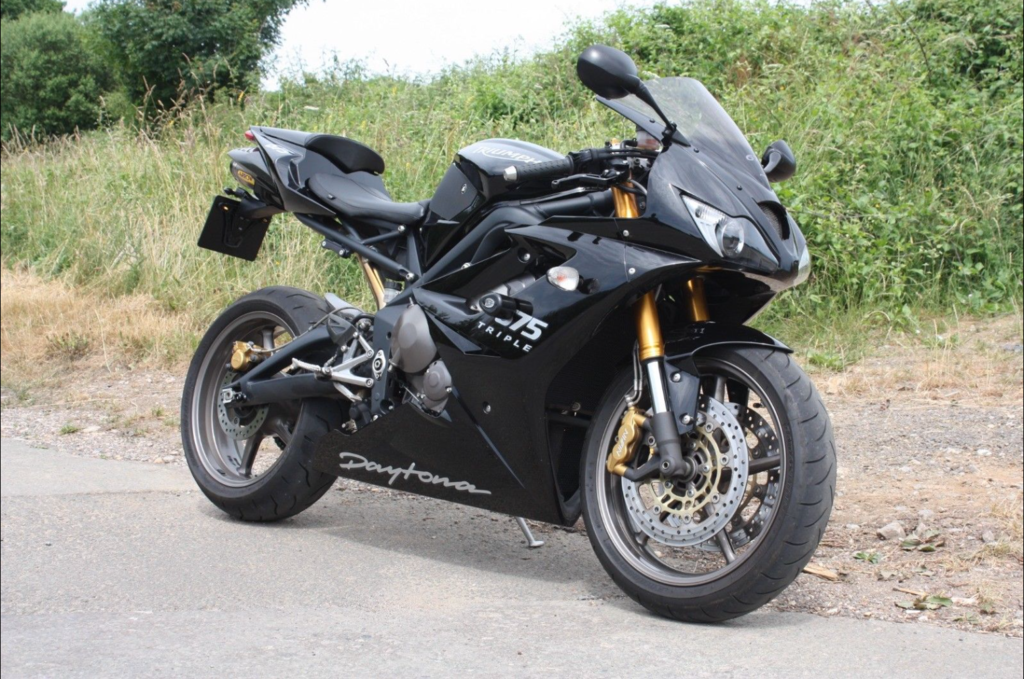 She's an 09 bike, in good shape, with about 14k miles so should have loosened up nicely.
Rides like a 600 class Jap sports bike, albeit with a bit more low and mid-range grunt from the extra 75cc and a nice triple-howl when you get her up into the upper reaches of the rev-range. PO fitted a more free-flowing end-can, and is sending me on a new set of headers/decat pipe - which should let a bit more of the howl loose.
Been a while since I've owned anything that would let you go and play properly with the speed merchants in the twisties round here, so a whole big learning curve to climb back up. Wish me luck, I'll need it