Discussion Starter
·
#1
·
Well after quite the headache over extended cables and almost no free time to work on her, I finally finished my winter mods.
New mods include:
• Bad-VR Rifle Roadster Fairing
• 10" Lick's Z-Bars (internally wired)
• Lick's Mirror
• Painted Tins (lost the stripes)
• Black HD hand levers
• Radiantz Forkerz LED front signals
• Radiantz 240 LED rear signals
• custom license plate mount
• Superchicken custom derby cover
• Sportster gators (make shift boots)
I wanted to do new wheels too, but those have to wait a little while.
Love it or hate it, I wanted a taller, more comfortable bar setup because the stock drags were killing me on long rides. I THINK V-RODS
LOOK
BEST WITH DRAG BARS!!!! I just needed the change to function over form... I also wanted to cover the bars with a fairing as I'm not really a fan of "apes on a V", so to speak. I think the fairing/bar combo works, although I would have ideally liked the fairing to come up higher than the bars themselves, but I'm still happy with the results. WARNING: the look is not for everyone!!!!!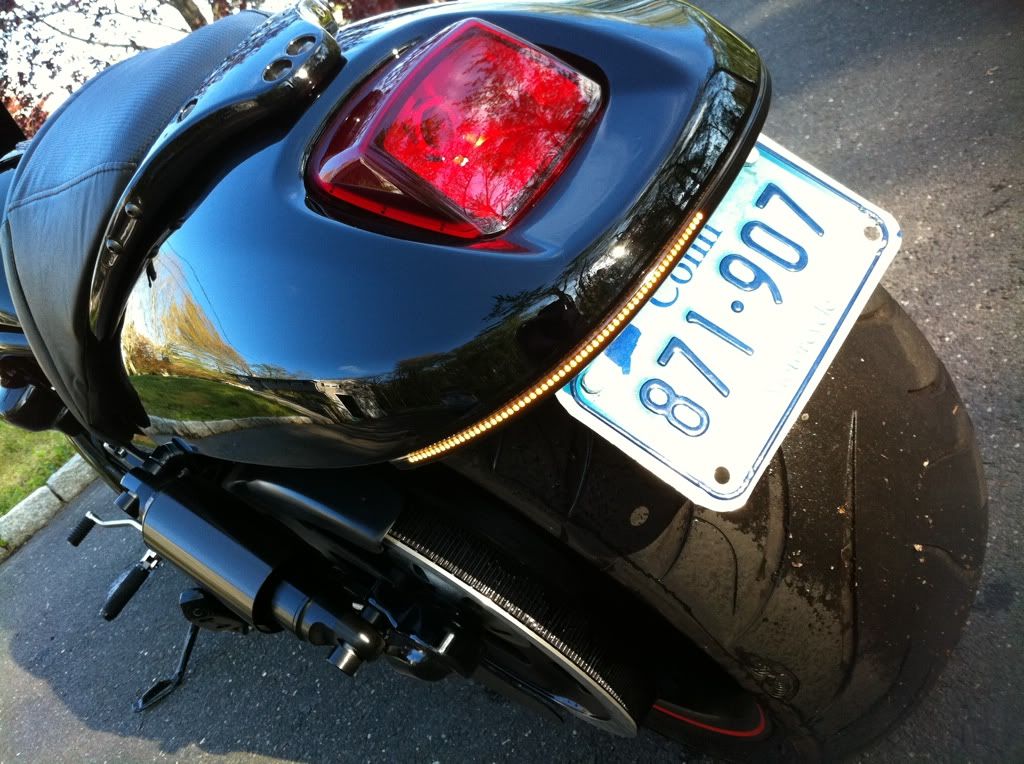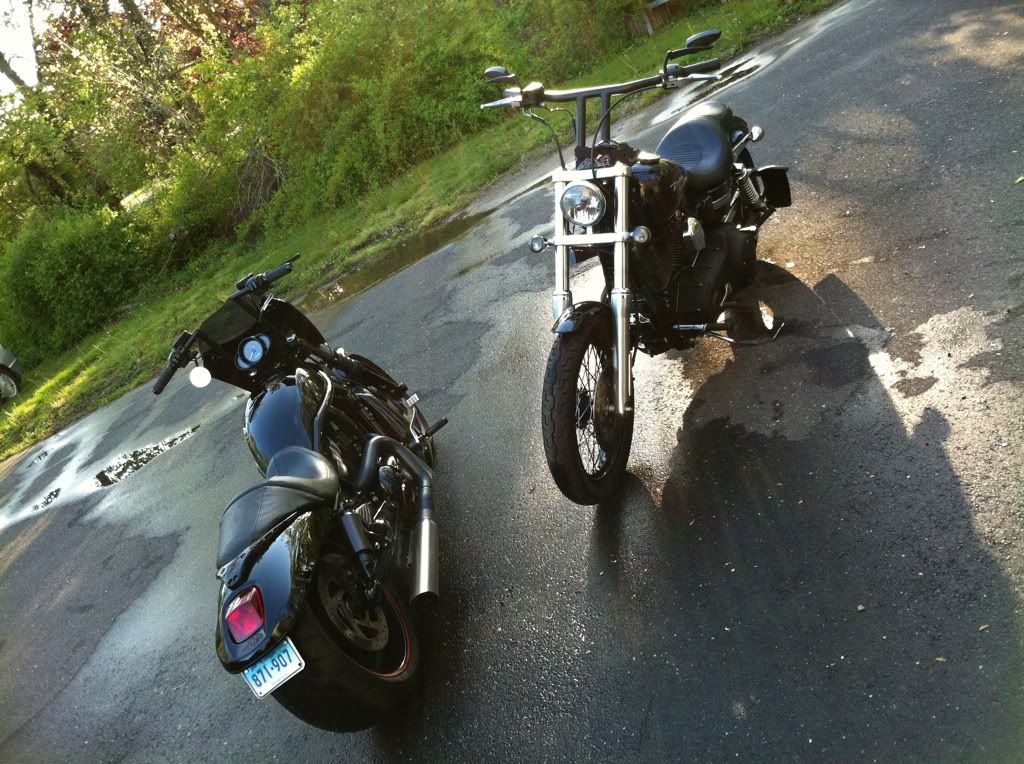 Sorry for the crappy iPhone pics. :hmm: