Discussion Starter
·
#1
·
My 07AW is right at 19K on the clock and I figured it's time to do the valve lash check. I check with the local stealership and they estimated an unknown length of time and about $800. That's way too rich for my blood. I met Rod (RSC) earlier this year when we headed for MWT5, he volunteered to help me out with doing it my self. He has the ultimate Man-Cave set up for bike work, So I called him and we set things up to do everything yesterday. Craig (Redracer95), Jason( Sorry, I don't remember you forum name), Doc,(thedoctor77), Steve(RoxleyRocket) were there to help out and observe.
I arrived at Rod's place around 9:15 yesterday morning and unloaded the bike, by 11:30~12:00 the engine was OUT of the bike.
Rod was real clear about me learning what was going on and the why's behind it as far as this check goes. The valve lash check took a little while cuz we found the intakes to be JUST out of spec but only by a couple of thousandths. The exhaust had one valve on each side out and one in spec, so getting the shims adjusted properly took longer than we expected. Once we had everything set it was a matter of reassembly and installation.
We fought with the exhaust pipes some but in the end we prevailed.
By around 7:30 my baby was purring nicely, a couple of test rides and post work inspections for leaks and all is GOOD.
Rod's gracious wife was a terrific hostess that made some AWESOME soup, burgers and dogs, and a pizza run late in the day. Between the Doc and Mrs Rod, all the pictures attached were their work.
Rod is probably one of the most down-to-earth honestly open guys I've ever dealt with. His knowledge of the V-Rod is exceptional and his is willing to share that knowledge and asks nothing in return. I owe him big-time for taking time out of his weekend to help me out with this work.
Between Craig, Jason and Rod, these guys are THE pit crew anyone would want on their team. I truly enjoyed this entire experience, it's better than letting someone work on your ride that doesn't really have any interest in it, these guys are different, they ride so they KNOW!
What follows are pic's of the major points of the work done.
Bike getting prepped for disassembly,
Engine coming out,
Front jug special tools,
Front jug cams, journals, tools,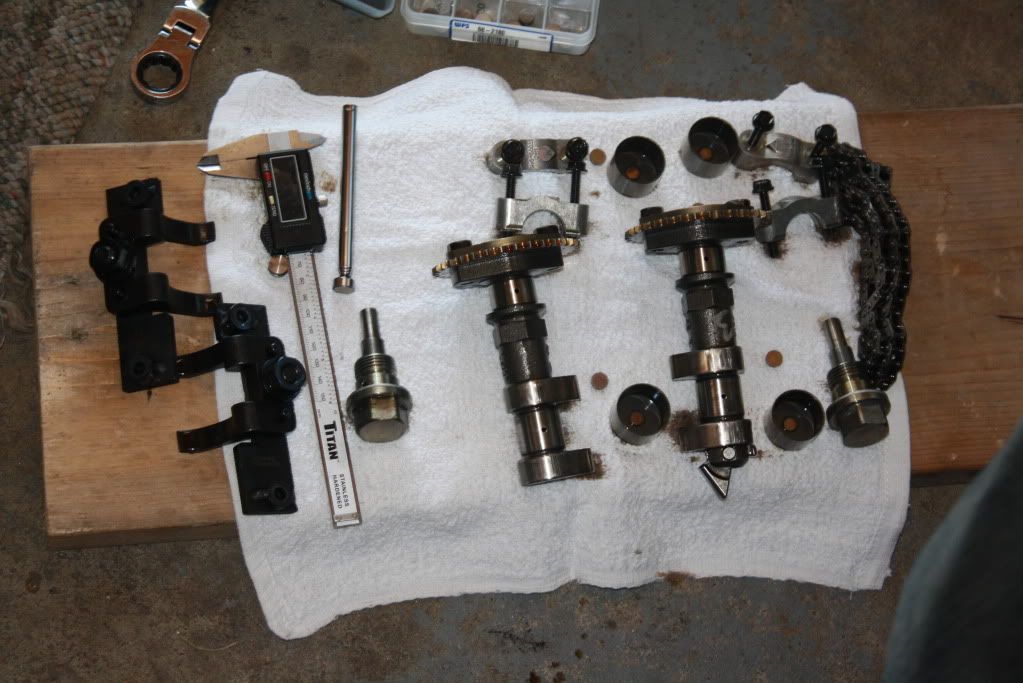 Verifying math,
Building faith in Rod's guidance...."Push the "I-Believe Button"",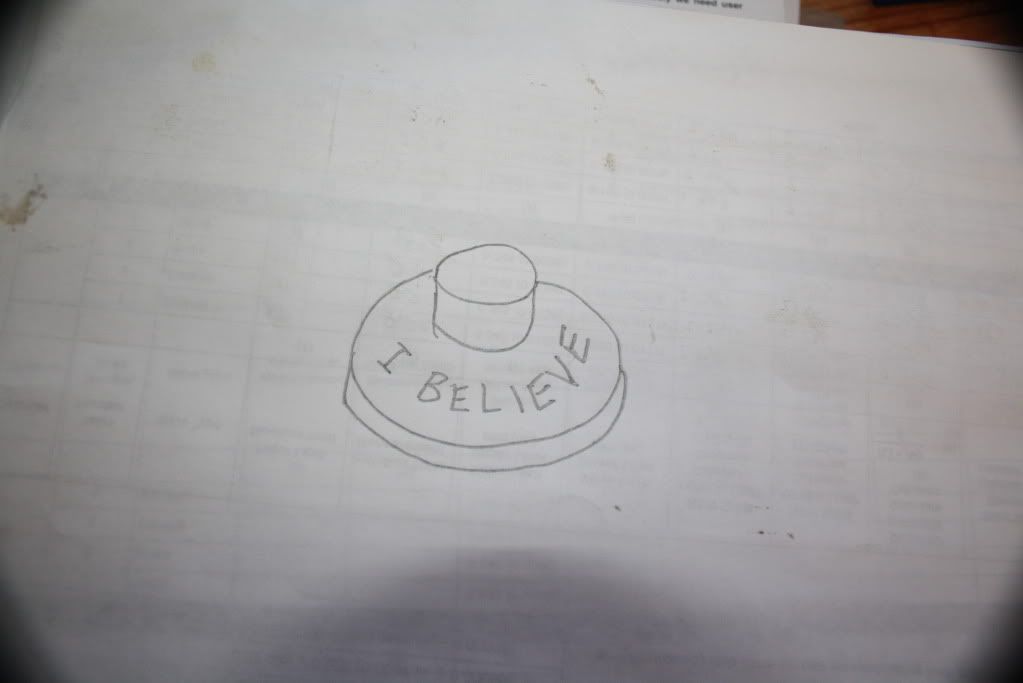 Making the adjustments,
Engine lift by redracer95- AKA Craig the human jack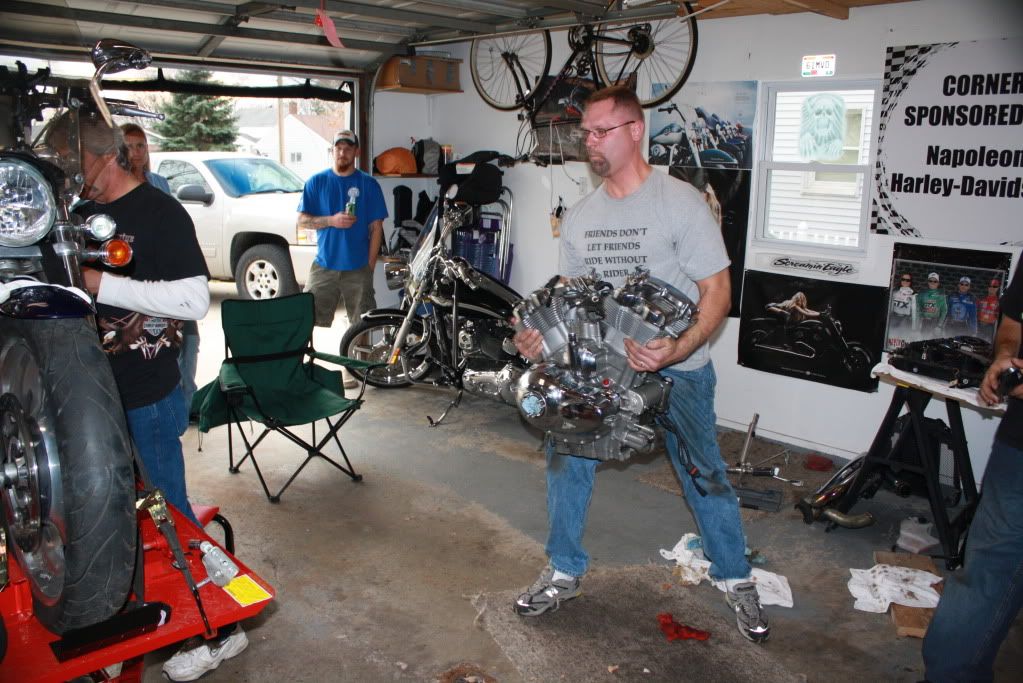 The Guru- Rod, "RSC"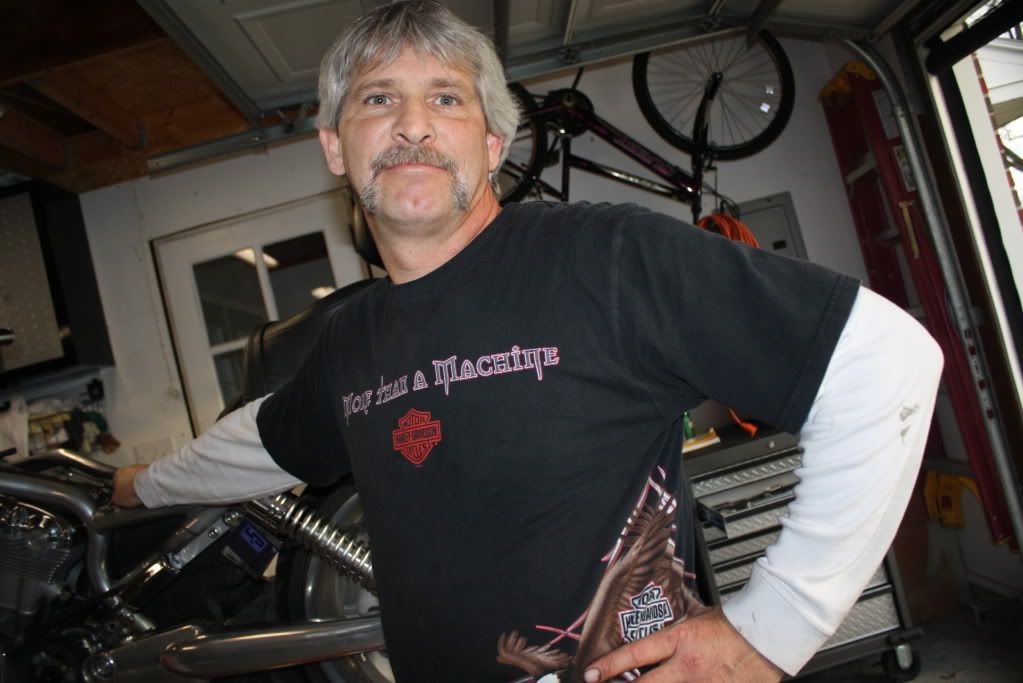 My baby, in one piece again.....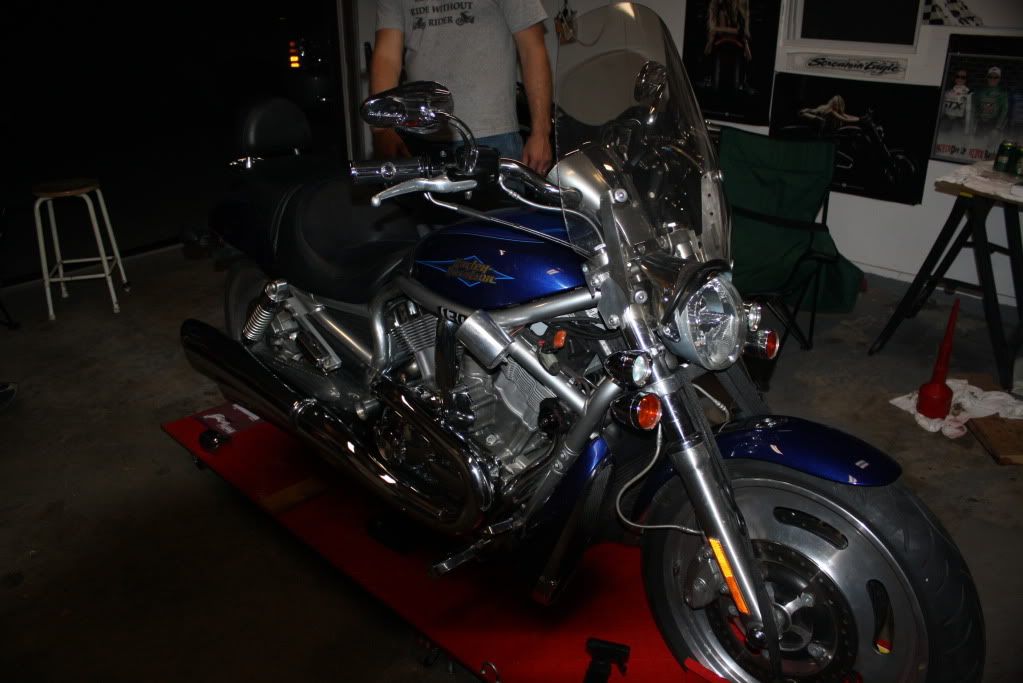 So....If you are near Northwest Ohio, the talent pool is immense to draw from for V-Rod info, by great people for great people
Thanks everyone, I really appreciate having friends like this.
Steve