Discussion Starter
•
#1
•
I made a few more risers that are 1.25" thick, this allows you 2 good things
1. the bars are closer to you making it more comfy and
2. you can slide the tubes up into the trees farther and lower the front end up to about 1.35" to 1.80" or less depending on your taste or dont lower it its your choice.
The deal includes the polished 1.25" or 1.75" inch riser, 2 new longer bolts (with the new bolts and riser you wont need anything else to finish the job) and shipping for just $50 bucks for the 1.25 and $70 for the 1.75. Way cheaper then buying lowering springs for the front or a riser from someone.
I'm not looking to make much (with the metal, shipping, drill bits (they go quick with this thick stuff) , grinding pad, polishing pads, rouge for my buffer wheel and polishing compound it adds up. But since so many guys were interested i thot i would make a few for whomever wanted one especially since i cant find anyone who sells them????
NOTE: the cables and wires will work just fine with the riser on so no need to worry about needing new wiring, cable, lines or having to take that stuff apart. Simply remove the bars turn upside down and set them on the front fender (put a towel under it so you dont scratch it) put on the riser put the bars back on and tighten the new longer bolts (you may want a helper to hold stuff in to make it easier but their not needed) then if you like loosen and slide the fork tube up to lower the front end.
after the install there is a gap between the speedo and the headlight and forum member "lastinline"sells a cover for that really inexspensive.
If you interested PM me and ill give you my paypal account email address and will ship them out quick. paul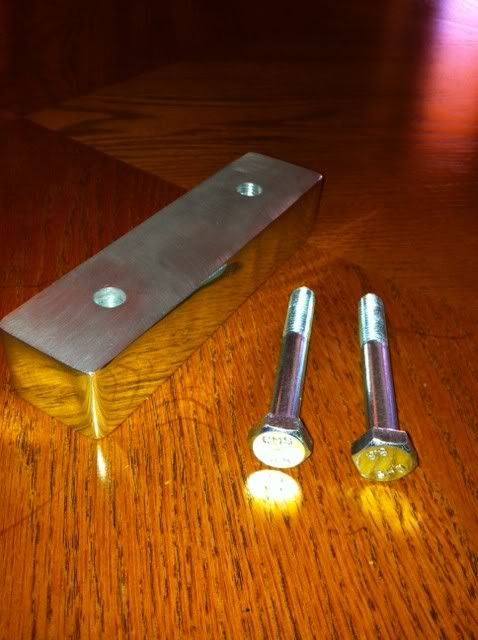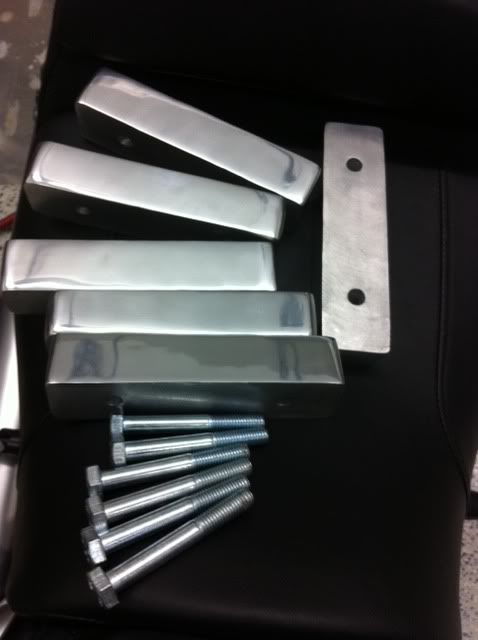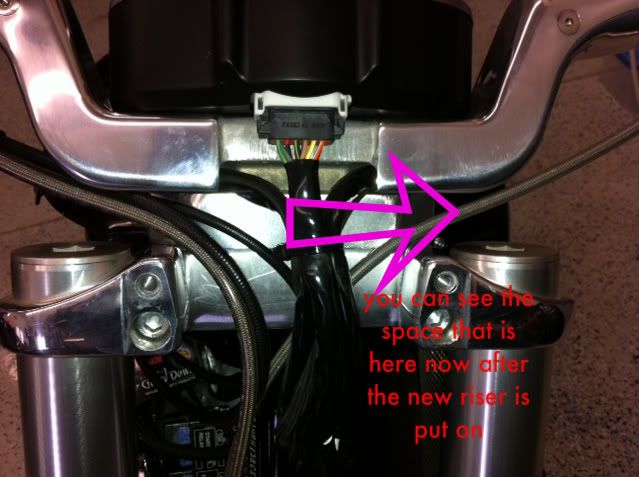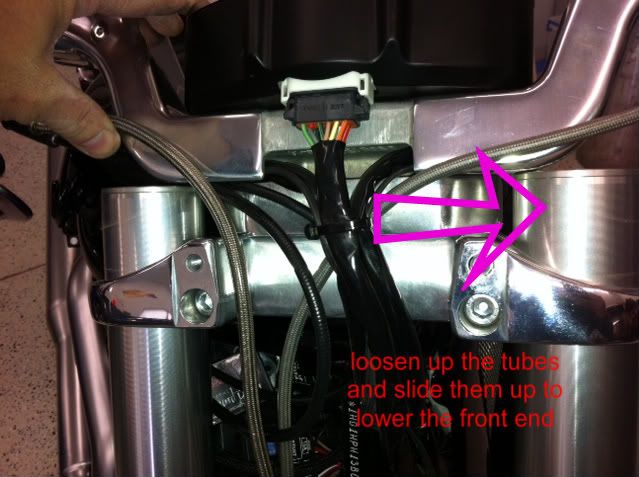 Riser install video
__________________