Discussion Starter
·
#1
·
After not wearing any helmet at all for the entire season, I recently purchased the Bell Custom 500 3/4 helmet. I absolutely hate the full-face I own, and feel off-balance, top heavy, claustrophobic, deaf, scrunch-faced... Etc. So I finally said eff'it, and started looking for a light, low-riding open-face helmet that I could get in a reasonable amount of time. After researching a little bit online it seemed like the Bell 500 was the way to go. Just my luck, gloss black was backordered till November so I went with Orange. It's been raining for almost 2 weeks non-stop as well, so in the meantime I also ordered a Fulmer V2 in gloss black, including a dark smoke and clear bubble shield.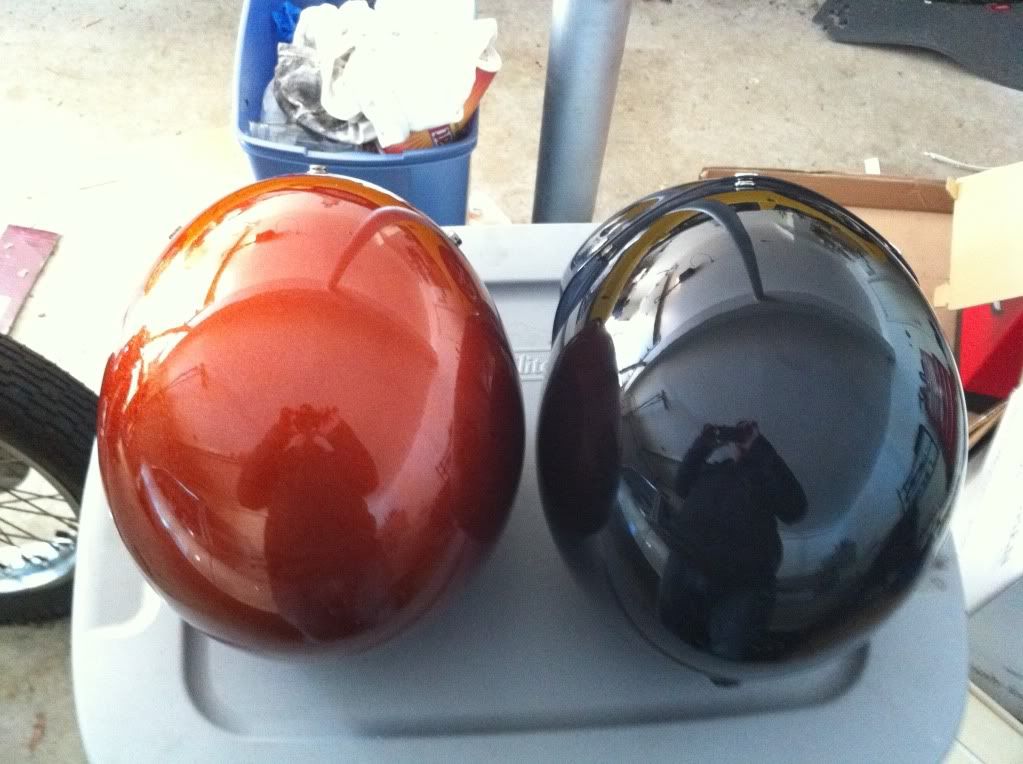 As far as exterior demensions go, they seem identical. Weight seems about the same too. I haven't had much time to closely compare why, but the Fulmer fits considerably tighter than the Bell, but once it's on it's super comfy. The only downside it that I pretty much destroy my ears every time I take it off.
This past Sunday I rode for about 2 hours with the Bell 500 and riding glasses on and it was extremely comfortable and so light I forgot I even had it on! Today I rode for 3 hours with the Fulmer V2 and dark smoke shield. Again, just as light and the bubble worked great. So far these seem like great helmets, well worth the money...