Discussion Starter
•
#1
•
Hey Guys, I have a bunch of stuff from an 05 VRSCA. I needed some new wheels for my bike, but the guy refused to sell me only the wheels so I ended up buying everything from him. Anyways, the exhaust is from a nightrod, I traded a set of V&H for them and they don't fit my bike.
I am fairly new to this forum, but I have already purchased 2 items (sundowner and a speedo) and also have perfect feedback on eBay (user: rony_espana) if anyone is worried. Prices do not include shipping, if anyone is interested send me your address and I will get a shipping price for you. Paypal only.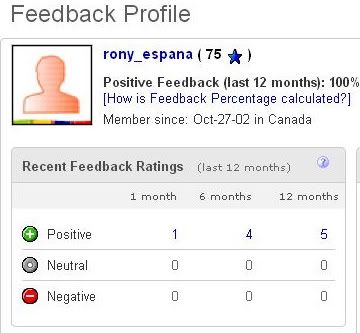 Brand new set of shocks SOLD: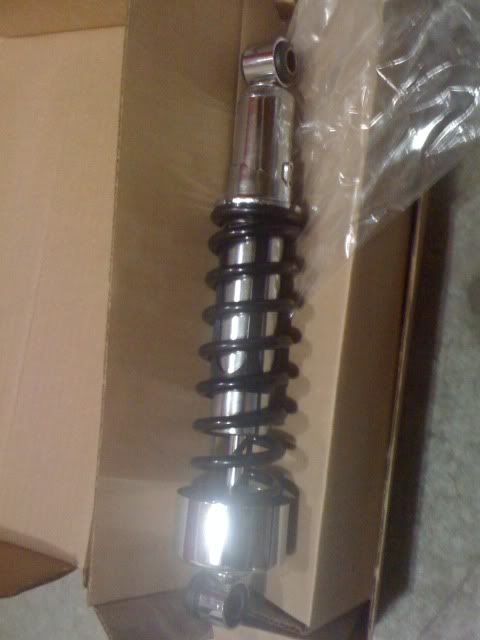 Black rear drive sprocket, look new $60: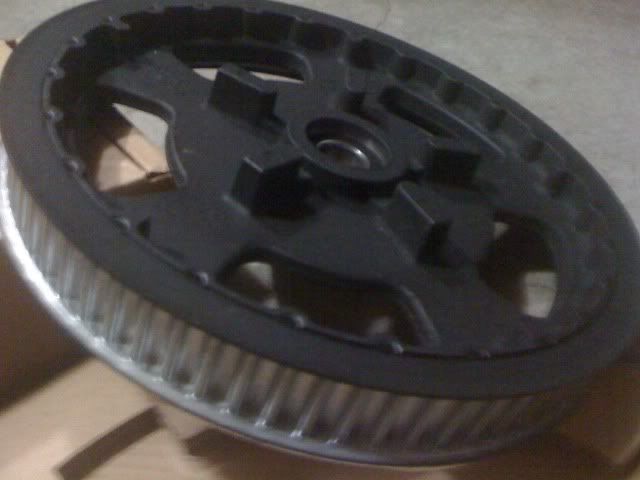 Blue Rear 180 fender, like new $80: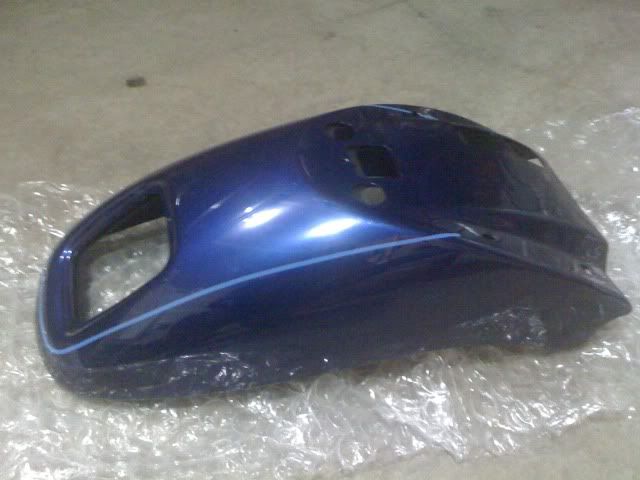 Polished Swingarm for 180 rear $120: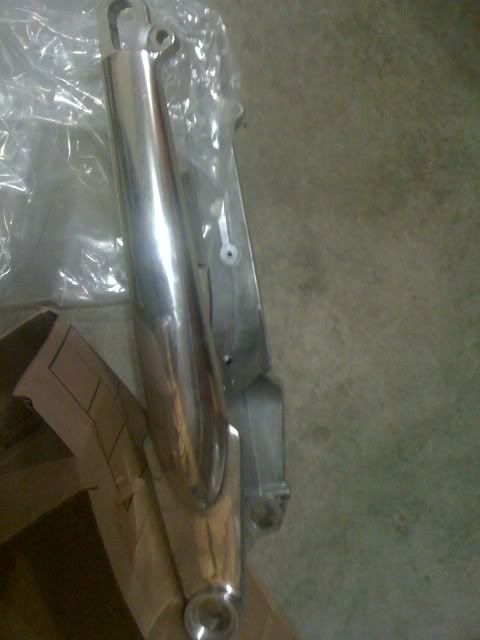 Complete exhaust from 06 nightrod, comes with all pipes and heatshields, however 1 heatshield is missing 3 mounting bolts, only what is in the picture is included, they were only used for 500km, perfect for modding SOLD: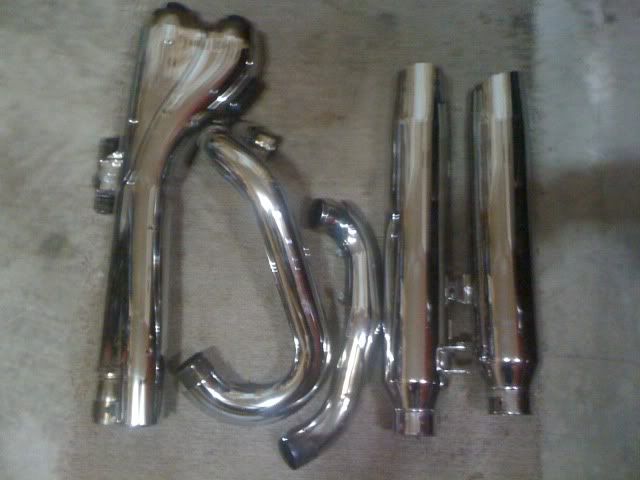 Also have a set of factory 2003 dish wheels, not in the greatest condition, but no bends or scrapes, also shipping would probably be expensive, but if anyone is interested let me know.
Please email me at
[email protected]
for a quicker response!
Thanks.
Rony