Discussion Starter
·
#1
·
We
met
at the CLP exit, but only crossed the lake. It's really just a wide and deep New River. We went on to Floyd, VA for lunch, and then to the Blue Ridge Parkway. From there, we exited at Boone's Mill and headed toward Rocky Mount, but side-stepped it to Smith Mountain Lake and a bar called Mango's where we had a few beers. We took a slightly different route back to Floyd that took us up Bent Mountain (yes...Bent Mountain) for some wicked uphill twisties. I only have about 6000 miles on bikes under my belt, but this was the best day of riding I have ever had, and in good company to boot.
WE were redbud, dharlow, DEWMAN, and myself.
Once back in Floyd, DEWMAN and I headed south, and that was another visual and riding treat. When we meet again, screw I-81. I clocked about 300 miles today.
DEWMAN, MegaZ and redbud arrive early...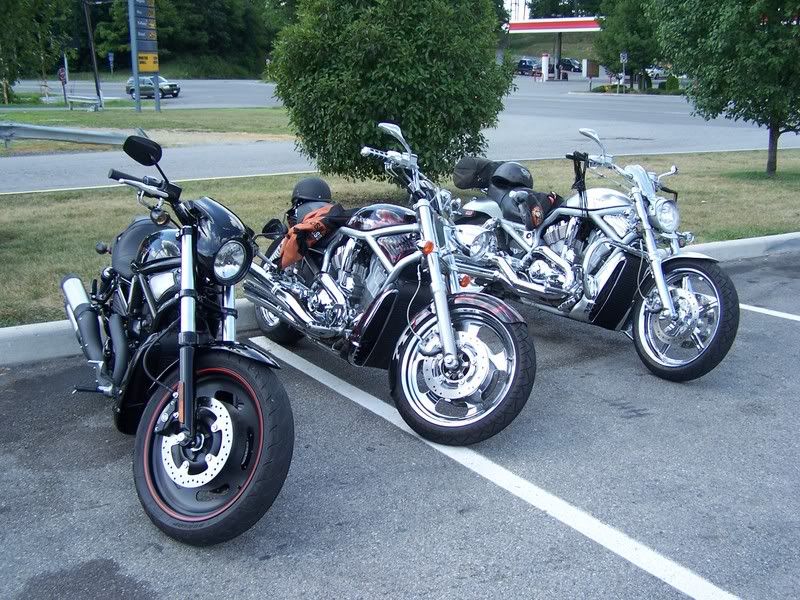 dharlow arrives. His paint is, as they say, sick. Pictures will not begin to do it justice...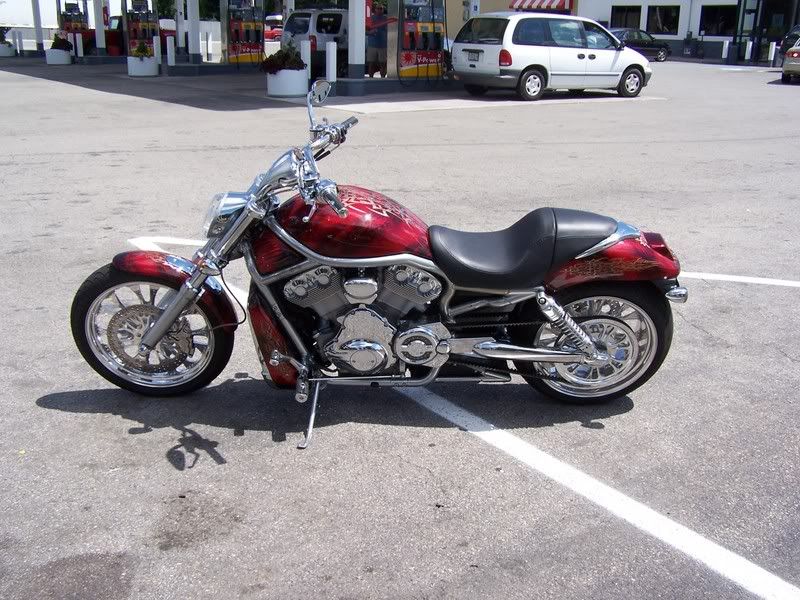 Lunch in Floyd...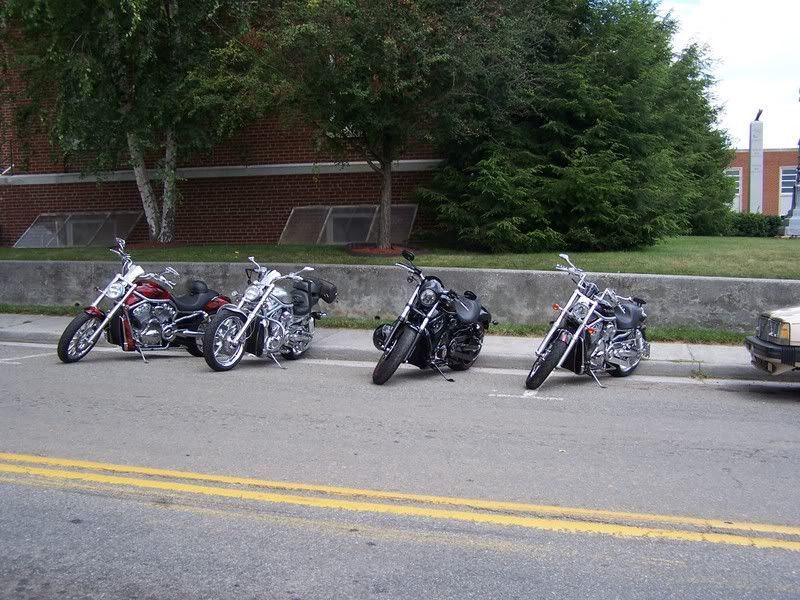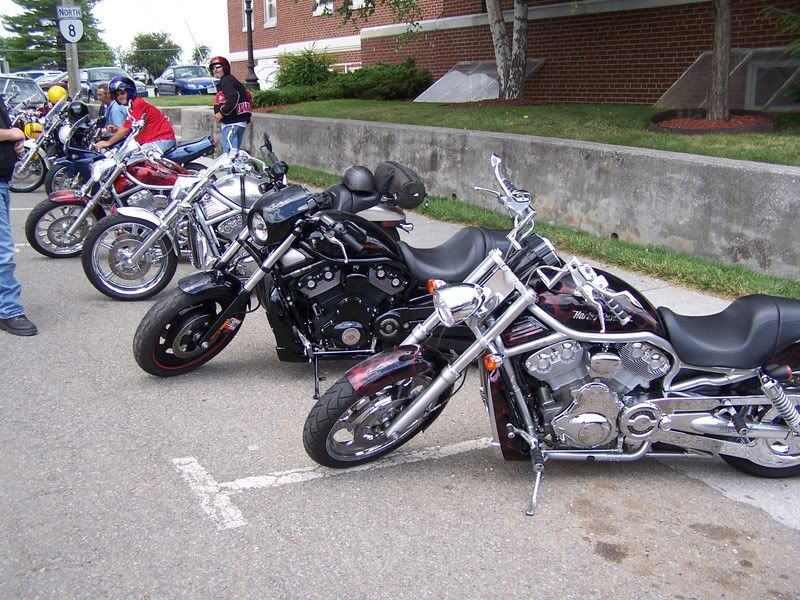 Stop for gas for us small bladders (3.9 gal)...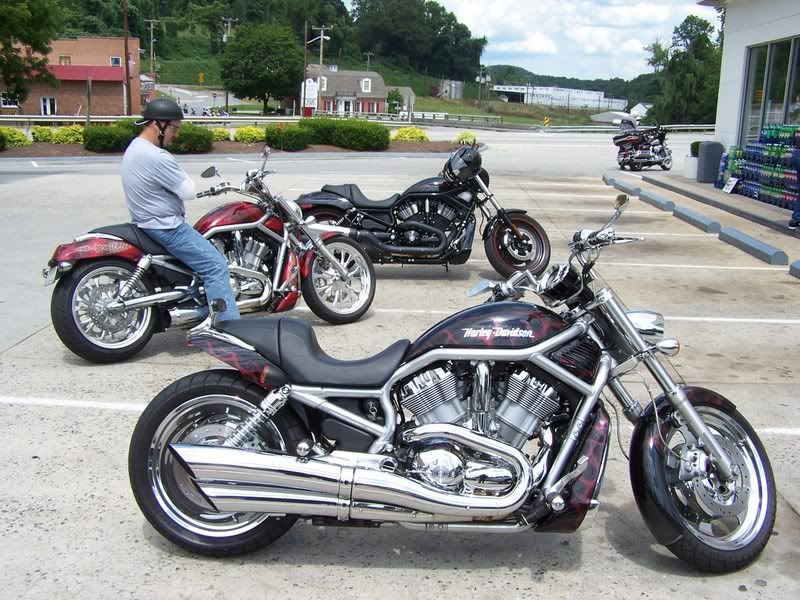 dharlow, redbud, and DEWMAN at Mango's...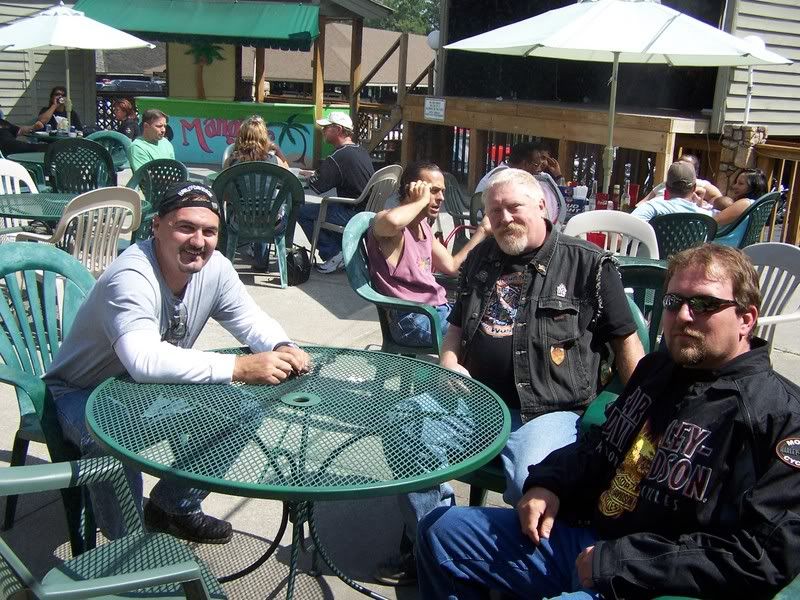 gee...wonder what his name is?...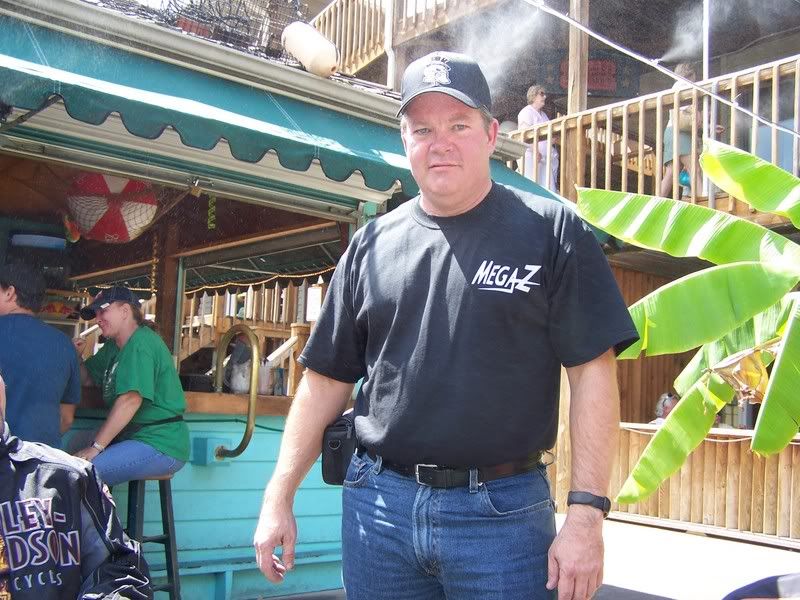 Some other bikes there. I spy a V...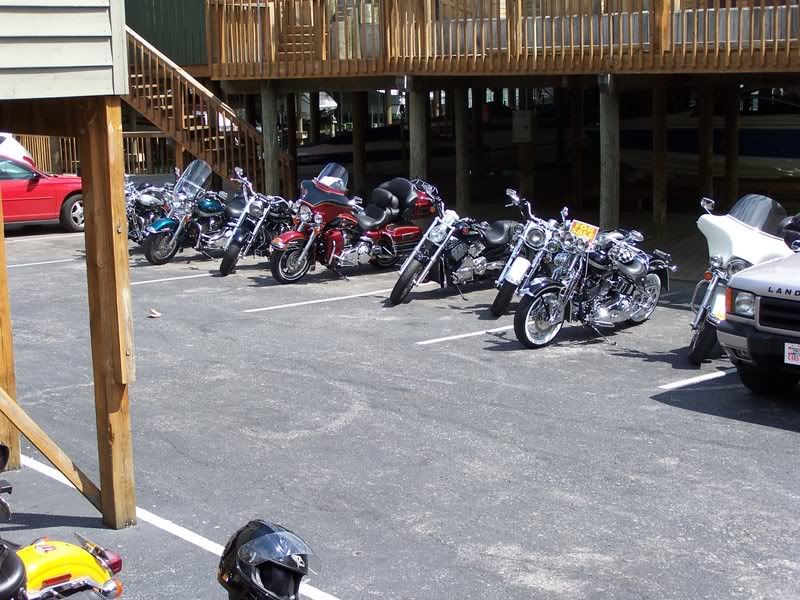 Last gas stop and parting of the ways...