Discussion Starter
•
#1
•
1
) OK so I used to have the SE 2:1:2 shotgun pipes. They were cool... But I wanted a 2:1 so installed a CFR pipe (with VMOD baffle) it sounds GREAT. Like a dragster on 2 wheels. I DEF need a tune though, flat spots can be felt while riding (in the 4-5000 rpm range) & bogging can be heard when twisting the throttle. Cruising is good, I just can't romp on it yet. Also it uses gas like a
PIG
(untuned)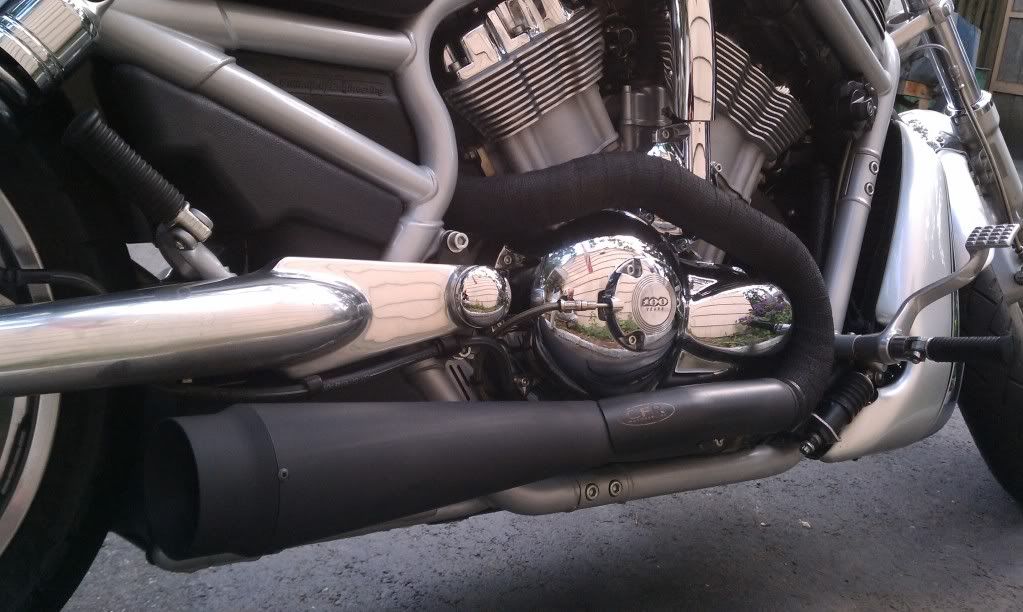 2
) The clutch is great as well. The lever is noticeably easier to pull in & when I'm in traffic, my hand doesn't bother me like it used too with the stock clutch. Great product.
3
) Amsoil... After everything you've heard....
BELIEVE THE HYPE
:notworth:
Yes it's that good. I previously used HD 20w-50 SYN-3, however after riding with the Amsoil in my bike
for about 5 minutes
it's
UNFRIGGIN REAL
how much smoother the bike shifts now. I'd equate SYN-3 to having sand in your gear box, lol (No BS) Simply by adding the Amsoil the bike, it now shifts butter smooth from gears 1-2, as well as gears 3-4-5.
It's like driving a car with an automatic transmission
that's how smooth it is. I can find
N
immediately at a stop sign. Before it'd be a PITA to find it. I'd over shoot to 2nd gear & then mess with it until I found it, frustrating to say the least. I had a extra qt of SYN-3 on the shelf & I gave it to my buddy. lol. Bottom line: I am amazed @ the difference between Amsoil & SYN-3.