Discussion Starter
·
#1
·
So my friends 09 NRS has Arnott shocks, and on two different occasions the airline started leaking.
The airline used with these shocks are call Macro line. They are widely used in the Paintball industry on the guns/markers. I know this as I played for many of years.
The older style lines that was used were steal braided, and a lot stronger. Now these didn't allow a quick take on or off, unless you ran a quick slide disconnect.
Also the Macro line is cheaper, and more user friendly when twisting or routing around things. The issue with this line is they go back from heat, cold, or squished by anything. IE if you push on it you can deform the line and it won't reshape back, you basically have to cut that section off.
The connectors for Macro line are also great for ease of maintenance, but leak all the time unless the line is 100% straight in it.
So after dealing with this twice on my buddies bike, I told him screw it and we slapped on the steal braided line. Now it's been over a month with no issue.
Thought I would share, and like to one place that sells the line.
Ran the new line from the pump to the Vent Solenoid housing.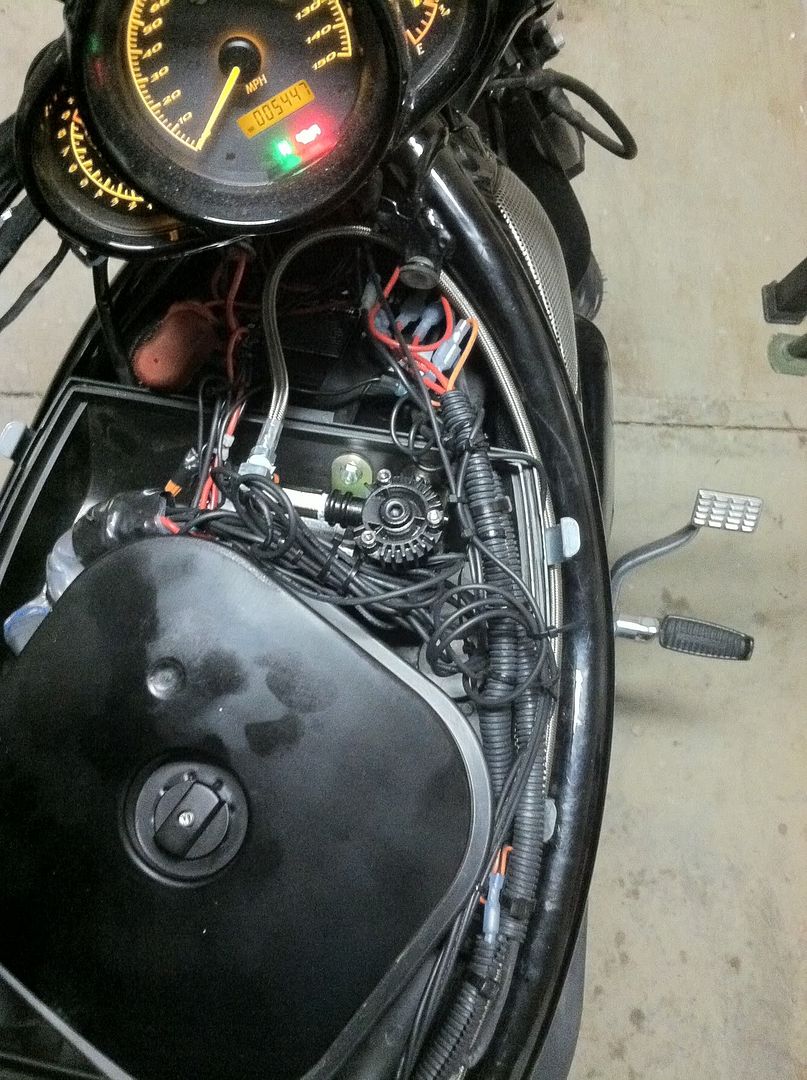 Link to where someone can buy the line I speak of.
http://www.actionvillage.com/store/Stainless-Steel-Hoses_C687.cfm
http://www.actionvillage.com/store/Gas-Fittings_C681.cfm