Hey guys,
If anyone is keen to get some work from racing stripes to full tank artworks done from a fellow v-rodder. Im located about 5 mins out of Blacktown in western Sydney.
I've added a couple of photos of some portraits I've done recently so you can get an idea of what my airbrush work is like. I cant find the external hard drive that had all my photos of past jobs at the moment but when I do I'll chuck a few pics of bikes up.
Heres a progress pic of a Clint Eastwood I'm doing for my dad. This is about 80% done. Still need to fix the hair/shirt and background.
Heres a pic of Gollum from lord of the rings.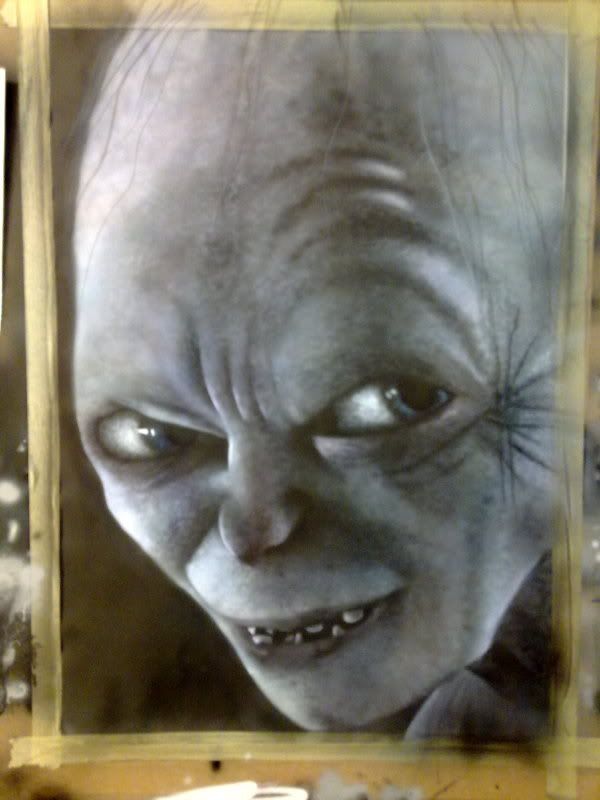 When I find that stupid external HDD. Ill chuck more pics up. Im getting a Kawasaki Mean Streak in for a true fire in the next month or so too so Ill chuck that up too.
Any questions, just post up here. Happy to answer or PM